Review: 'Son of God'
Plot: The story of Jesus Christ, from birth to resurrection. Rated PG-13 (some intense violence)
Bottom line: A stubbornly rote retelling of an arguably familiar story. The target audience would seem to be those who simply want to hear it again.
Cast: Diogo Morgado, Darwin Shaw, Roma Downey
Length: 2:18
Originally published: February 26, 2014 4:05 PM
Updated: February 27, 2014 3:29 PM
By RAFER GUZMÁN
 rafer.guzman@newsday.com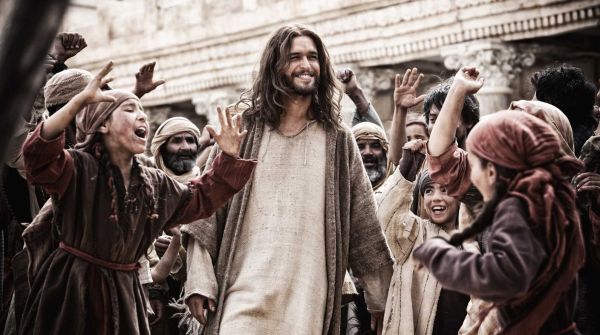 Videos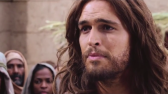 'Son of God' trailer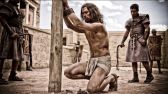 Movie trailers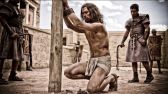 Animated movie trailers
Galleries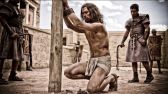 Jesus on film: Notable portrayals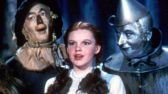 Books turned into movies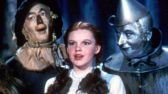 Movies we can't stop watching

"Son of God," which tells the story of Jesus Christ in the form of a Biblical epic, has a philosophical problem. Its main goal is to bring the word of God as mass-market entertainment to a secular society. Yet the movie feels duty-bound to stay absolutely faithful to its sacred source material. It's the classic dilemma of the proselytizer: How far into the secular world can you go to deliver your message?
For "Son of God," the answer is, not far at all. Pared down from the History channel's 10-hour miniseries "The Bible," which was co-produced by the reality-television pioneer Mark Burnett ("Survivor," "The Voice"), the movie is a stubbornly non-interpretative, intentionally non-nuanced adaptation of the New Testament. It contains none of the disaster-film spectacle or lusty romance that made green-screen Biblical movies like "The Ten Commandements" (1956) and "Solomon and Sheba" (1959) so entertaining, and it certainly doesn't take the kind of narrative liberties that made "The Last Temptation of Christ" (1988) so controversial. "Son of God" is the antithesis of those movies. For the most part, it doesn't quite feel like a movie.
It looks like one, though. The A.D. wardrobes are convincingly dusty, the interiors grand or humble as called for, the acting passable. (Darwin Shaw, as the apostle Peter, is our closest companion through the narrative; Burnett's wife, Roma Downey, plays the Virgin Mary). In keeping with Hollywood tradition, Jesus (Diogo Morgado) is fair-skinned and soulful-eyed, with abundant, shoulder-length hair. Only Pilate gets the genre treatment, played as an imperious villain by Greg Hicks.
In a way, the movie's total refusal to cater to screenwriting conventions is admirable. But because "Son of God" is unwilling to recast its story in any new or different way, it becomes merely a montage of Jesus' most memorable moments: Walking on water, feeding the thousands, raising Lazarus from the dead and, finally, sacrificing Himself for mankind on the cross. (Parents should note that the film's crucifixion scene is fairly unsparing.) Characterization is forbidden, which means drama disappears.
Because "Son of God" is a story most of us have already heard, its main audience would seem to be those who simply want to hear it again. It is almost literally preaching to the choir.
PLOT The story of Jesus Christ, from birth to resurrection.
RATING PG-13 (some intense violence)
CAST Diogo Morgado, Darwin Shaw, Roma Downey
LENGTH 2:18
BOTTOM LINE A stubbornly rote retelling of an arguably familiar story. The target audience would seem to be those who simply want to hear it again.
—–
FOUR MORE: INTERPRETING JESUS ON FILM
Ever since the character of Jesus Christ made his film debut in 1898, in the Edison short "The Passion Play of Oberammergau," portrayals have ranged from the reverent (H.B. Warner in the 1927 silent "King of Kings") to the musical (a frizzed-out Victor Garber in 1973's "Godspell") to the bizarre (Phil Caracas in the 2001 oddity "Jesus Christ Vampire Hunter"). Here are four of the more memorable interpretations.
KING OF KINGS (1961) — The movie was dubbed "I Was a Teenage Jesus" for its casting of movie heartthrob Jeffrey Hunter, even though he was 35 at the time. Despite the jibes, the movie grossed $13.4 million — or $102.6 million adjusted for inflation.
THE GREATEST STORY EVER TOLD (1965) — Poor Max von Sydow may have played Jesus too well while filming George Stevens' biblical epic. The actor said he couldn't smoke, drink or be affectionate with his wife on the set.
THE LAST TEMPTATION OF CHRIST (1988) — Willem Dafoe starred as Jesus in Martin Scorsese's controversial film which ignited protests from religious groups for depicting a sexual relationship between Jesus and Mary Magdalene (Barbara Hershey).
THE PASSION OF THE CHRIST (2004) — Jim Caviezel took on the role of Jesus in Mel Gibson's graphic account of Christ's crucifixion, which was shown in all its gory — er, glory.
— Daniel Bubbeo